Blanca Rodríguez
Translator & author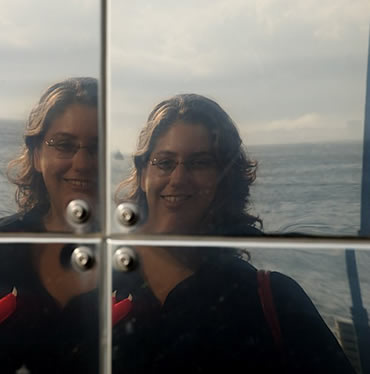 About me
Spanish translator and author passionate about literature.
Born and currently living in Galicia, in Northern Spain, I've moved around a lot (including stays in the UK, India and several regions of Spain, as well as travels across four continents). At my last year in High School I decided I wanted to be an interpreter and travel all around the world, so I chose to go to University of Vigo, where I studied Translation and Interpreting. Now I've been a freelance translator for 19 years and I hardly ever leave my home office. So much for career planning!

For twelve years, my main fields of work were technical and scientific translations, but since 2013, I've specialized in literary translation.

Also, I have published a children's novel that is on its second edition, with some 5000 copies sold. I'm currently working on the second part. I have also published several stories in digital media. Learn more about it at Me as an Author.

---
Other relevant data
Coordinator of the Narón's Public Library's Book Club (since 2017)
Mentor in Asetrad's Mentoring Program in 2018-2019 and 2019-2020.
Tutor in Asetrad's Internship Program in 2016-2017.
Fields of expertise
Technical translations
Transcreation and copywriting
Tourism
Feminism and gender studies
Development and NGOs
Literary translations
Published translations
Por qué las mujeres disfrutan más del sexo bajo el socialismo. Y otros argumentos a favor de la independencia económica, by Kirsten Ghodsee (Capitán Swing)
Las zapatillas de la abuela, a story by Sarah Pinborough published in the anthology Excelsius (Celsius 232 Festival)
Bel dame apócrifa 01: La guerra de Dios, by Kameron Hurley, (Editorial Cerbero)
Un cálido escalofrío, by LJ Salart, (El astronauta imposible)
La milla perfecta, by Neal Bascomb (Melusina)
El baile del ahorcado, by Anna Day (Molino)
El archivo de atrocidades, by Charles Stross (Insólita Editorial)
Un largo camino a casa, by Saroo Brierley (Ediciones Península)
A su manera, by Alan Friedman (Ediciones Península)

Un outsider hacia la Casa Blanca, by Bernie Sanders con Huck Gutman (Foca)
La constelación del perro, by Peter Heller (Blackie Books)
El extraño caso del Dr. Jekyll y Mr. Hyde, by Robert L. Stevenson (RBA)
El corazón de las tinieblas, by Joseph Conrad (RBA libros)
Aprendizaje y mente animal: El adiestramiento con clicker y lo que nos enseña sobre los animales, by Karen Pryor (KNS ediciones)
África, las maravillas de un continente asombroso, de Gill Davies (Parragón)
Hermanos Marx. Movie Icons, by Douglas Keesey (Taschen)
Greta Garbo. Movie Icons, by David Robinson (Taschen)
James Dean. Movie Icons, by F.X. Feeney and Paul Duncan (Taschen)
Pending translations
Baxter, by Ken Greenhall (La biblioteca de Carfax)
---
Other skills
Interpretation (consecutive, escort)
Work Experience
Freelance translator
2001-2013
I have been working as a freelancer for different direct publishers, companies and translation agencies since 2001. Among other important companies, I have translated (either directly or though an agency) forMail Boxes Etc., Lowes, Pennzoil, McKesson, Pfizer, Bayer, Inktomi, Kodak, Marlboro, Navigator, University of A Coruña, Tyco, ADT fire & security, TripAdvisor, Travelodge, Turisme de Catalunya, Renfe, Fórum Barcelona 2004, Hasbro, Universia, Genentech Spain, F-Secure, Amdocs, Nokia, Ameriphone, Siemens Brazil, Alcatel or Verizon.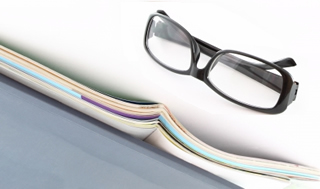 Languages
Native languages
---
Foreign or non-native languages
English
Portuguese
Catalan


---
I translate from a foreign language into a native language or between my native languages.
Samples of my work
Samples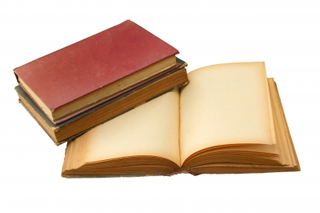 ---
Contact

Email
info [at] blanca-rodriguez.com
blanca.rguez [at] gmail.com





Me as an author
Novel
On March 2003, Las aventuras de Undine. La gran tormenta, my first children's novel (in Spanish) was published by Bambú, a Spanish publisher belonging to the renowned group Casals, within its collection Jovenes lectores (Young Readers). The book is in its second edition and has sold over 5000 copies so far. It is a 200-page book full of adventures, fantasy and values for children between 9 and 11 years old. I am currently editing the second part: Las aventuras de Undine. El misterio de los brúmidos.

The first chapter can be read here.

Some reviews about the book (in Spanish only):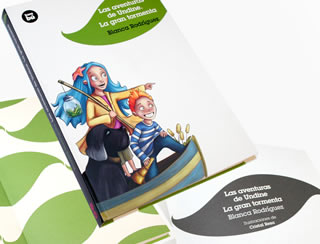 The wonderful illustrations are by Galician artist Cristal Reza.
Short stories
As well as my children's books, I have published several short stories in magazines such as Supersonic or La Linterna del Traductor and on-line portals, such as Origen Cuántico, as well as Cerbero Publishing House.
---
Awards
Ramon Muntaner Prize of short narrative in Catalan for the short story Una llum al puig. Prize granted by the Autonomic Government of the Balearic Islands (1994).
---
Links